RtopR Mango Cream Breast Enhance in Pakistan
May 31, 2022
Breast Enlargement Capsule In Pakistan
June 1, 2022
Bioaqua Nenhong Pink Body Private Part Cream In Pakistan
₨ 2,000
03/7​Gram Flour (Besan) Make a thick paste of gram flour and water. Apply this mixture to the affected area and let it dry. Wash it off with lukewarm water and repeat this process 2-3 times a week for best results.
Bioaqua Nenhong Pink Body Private Part Cream In Pakistan
This body cream is made from a natural and powerful ingredient – pink saltwater fish gel – which gives the skin a more youthful, soft glow and adds a healthy glow to your face. It can also be used as a tint for the eye area.
How do you use Bioaqua cream for private parts?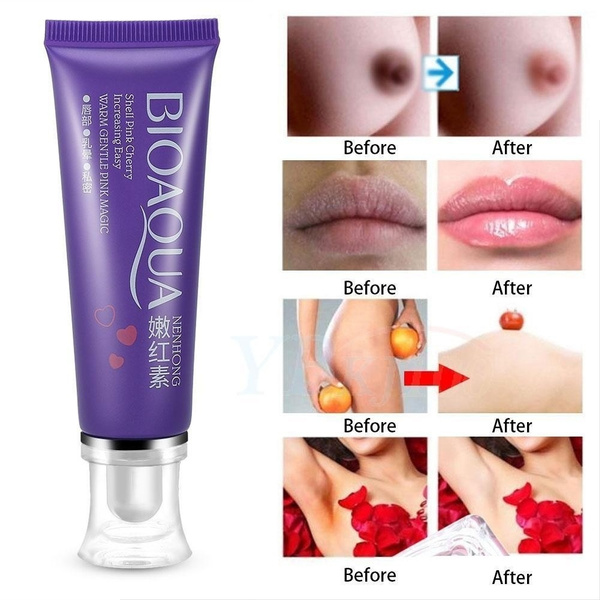 Directions: Use it as lip gloss or lighten private parts every day, 2 to 3 days at a time. Before use, Clean the dull skin part, then apply a thin layer, 1 or 2 times a day.
Delivery Type: Free Shipping
Payment Option: Cash on Delivery
Return Policy: 7 Days Return Warranty
Delivery Time: 24-48 Hour
Saif Shopping In Pakistan Now Become Largest Marketing Platform In Saif Shopping In Pakistan Provides a Wider Selection Of Products Compared To Conventional Store Variety & Quality Is Thus Important Reason Motivating Consumers To Shop Online, Saif Shopping Is Trying To Develop Positive Relationships with the acceptance of Saif Shopping In Pakistan. Saif Shop In Pakistan Provides Most Commonly Used Payment Mode Cash On Delivery For Our Customer Security & Satisfaction. Consumers tend To Avoid the Use Of Credit & Debit Card. Saif Shopping Is Trying To Provide You Zero Risk With Saif Shopping In Pakistan, Saif Shopping Provides Overnight Delivery Service In Lahore, Karachi, Islamabad & Rawalpindi. Saif Shopping Is the Largest Online Shopping Website In Pakistan. Start Shopping Top Brands Saif Shopping In Pakistan. To Get the Best Deals & Offers At Saif Shopping Stay Tuned Sign Up Now With Saif Shopping In Pakistan.
Tags & Top Keywords:
Bioaqua Nenhong Pink Body Private Part Cream in Pakistan, Bioaqua Nenhong Pink Body Private Part Cream in Karachi, Bioaqua Nenhong Pink Body Private Part Cream in Lahore, Bioaqua Nenhong Pink Body Private Part Cream in Faisalabad, Bioaqua Nenhong Pink Body Private Part Cream in Rawalpindi, Bioaqua Nenhong Pink Body Private Part Cream in Gujranwala, Bioaqua Nenhong Pink Body Private Part Cream in Peshawar, Bioaqua Nenhong Pink Body Private Part Cream in Multan, Bioaqua Nenhong Pink Body Private Part Cream in Hyderabad, Bioaqua Nenhong Pink Body Private Part Cream in Islamabad, Bioaqua Nenhong Pink Body Private Part Cream in Quetta, Bioaqua Nenhong Pink Body Private Part Cream in Bahawalpur, Bioaqua Nenhong Pink Body Private Part Cream in Sargodha, Bioaqua Nenhong Pink Body Private Part Cream in Sialkot, Bioaqua Nenhong Pink Body Private Part Cream in Sukkur, Bioaqua Nenhong Pink Body Private Part Cream in Larkana, Bioaqua Nenhong Pink Body Private Part Cream in Sheikhupura, Bioaqua Nenhong Pink Body Private Part Cream in Rahim Yar Khan, Bioaqua Nenhong Pink Body Private Part Cream in Jhang, Bioaqua Nenhong Pink Body Private Part Cream in Dera Ghazi Khan, Bioaqua Nenhong Pink Body Private Part Cream in Gujrat, Bioaqua Nenhong Pink Body Private Part Cream in Sahiwal, Bioaqua Nenhong Pink Body Private Part Cream in Wah Cantonment, Bioaqua Nenhong Pink Body Private Part Cream in Mardan, Bioaqua Nenhong Pink Body Private Part Cream in Kasur, Bioaqua Nenhong Pink Body Private Part Cream in Okara, Bioaqua Nenhong Pink Body Private Part Cream in Mingora, Bioaqua Nenhong Pink Body Private Part Cream in Nawabshah, Bioaqua Nenhong Pink Body Private Part Cream in Chiniot, Bioaqua Nenhong Pink Body Private Part Cream in Kotri, Bioaqua Nenhong Pink Body Private Part Cream in Kamoke, Bioaqua Nenhong Pink Body Private Part Cream in Hafizabad, Bioaqua Nenhong Pink Body Private Part Cream in Sadiqabad, Bioaqua Nenhong Pink Body Private Part Cream in Mirpur Khas, Bioaqua Nenhong Pink Body Private Part Cream in Burewala, Bioaqua Nenhong Pink Body Private Part Cream in Kohat, Bioaqua Nenhong Pink Body Private Part Cream in Khanewal,
Related products
Rated 5.00 out of 5

₨

7,000

Rated 5.00 out of 5

₨

3,000

Rated 5.00 out of 5

₨

3,000